Lifetime Achievement Member:
DAve Crevcoure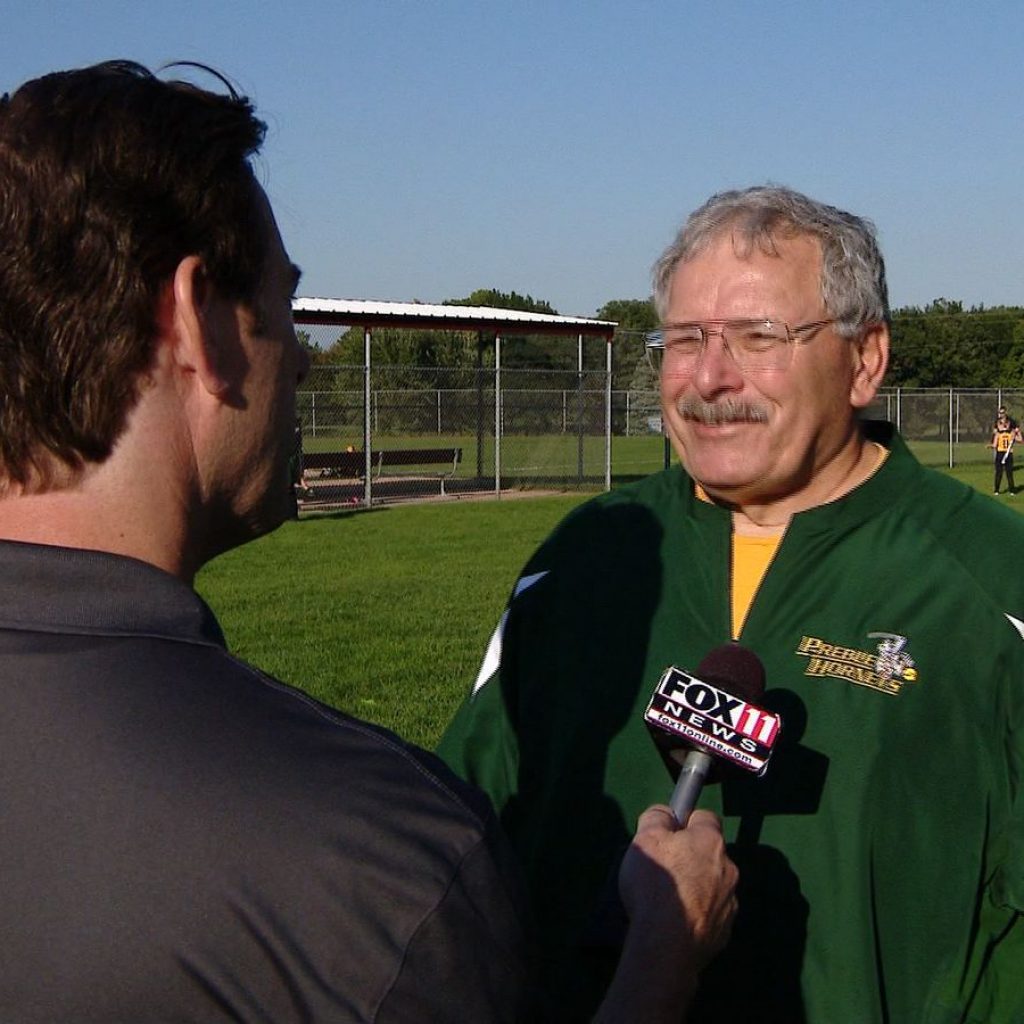 Dave Crevcoure
Years Active: 2001 - Present
As commissioner of the girls softball league for 16 years (2004-2020), Dave Crevcoure chartered a new era for Green Bay's East side softball program.
Through his guidance, and as a huge supporter of the youth softball program, he built the East side program from only a few teams during the early years, to one of the largest youth softball programs in the area today.
During his tenure as Commissioner, Dave had a hands on approach to building the program.  You could find him at the schools educating kids on the program, stocking concessions, ordering baseball supplies and recruiting coaches & umpires.
Most nights during the season you could find Dave at the diamonds making sure teams and individual players had what they needed. When necessary, he would be willing to lend a hand coaching, umping or offering a young ballplayer encouraging words.
As the program grew, the opportunity came to move to a newly established ball park off Finger Road on the east side of Green Bay. Upon relocation, Dave added incredible resources to the Park, like batting cages and a temporary concession stand.  More recently, Dave worked for years to overcome significant obstacles from the DNR and city regulators to gain approval for a modern concession and bathroom facility.
As a huge supporter of the Optimist mission, Dave has demonstrated a commitment to the youth of Green Bay through his dedication to the softball program.  His energy and time have benefited many participants with the opportunity to play & learn the fundamentals of the game. Many of these athletes would go on to achieve success in high school and college softball programs. Despite growing out of the program, these athletes come back to help coach & ump the younger players – a testament to what a positive impact Dave and the softball program have had on local youth.
In addition, Dave was a past President of the Club in 2005 and has held several other officer and board positions over the years. We'd like to thank Dave Crevcoure for his outstanding work growing and managing the softball program for so many years.
Join us and change the course of a child's life today!